Cardinal health ramps up drug manufacturing capabilities - Cardinal Health acquires pharmaceutical plant from Schering-Plough - Brief Article - Statistical Data Included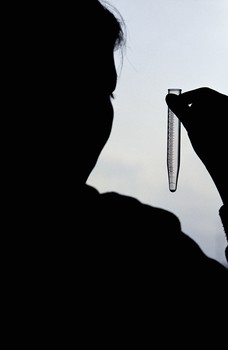 BASKING RIDGE, N.J. -- Cardinal Health's recent purchase of an idle Schering-Plough plant in Raleigh, N.C., underscores the $40 billion wholesaler's growing presence in the drug-making process.
"We're not in the business of drug research," Cardinal spokesman Geoffrey Fenton said, "but we see the contract manufacturing of biologics as a rapidly growing area."
The Schering-Plough plant, idle since the mid-1990s, complements Cardinal's July purchase of Albuquerque N.M.-based SF Pharmaceuticals.
Cardinal expects the new Raleigh plant to employ up to 35 people within 12 months and twice as many in 24 months. It hopes to attract biotechnology firms needing product-development assistance and clinical-supplies production and large pharmaceutical companies looking to outsource their product manufacturing business.
"The location of the new facility is really ideal," Frank Leo, president of the Sterile Technologies unit of Cardinal Health's Pharmaceutical Technologies and Services group, said, predicting it will help Cardinal double its existing pharmaceutical development business. "Our New Mexico operations will serve the needs of the many drug developers on the West Coast, allowing us to focus the production in Raleigh on serving drug companies in the Northeast."
Cardinal says its proprietary drug technologies--Zydis rapid-dissolve tablets, soft gelatin capsules, topical Microsponge and Polytrap microparticles--increase certain drugs' solubility, stability, efficacy and patient compliance while helping to reduce side effects. Cardinal's softgel technology is used in products like Abbott Labs' Novir (ritonavir) and Kaletra (lopinavir and ritonavir) protease inhibitors for HIV infection and Whitehall Robins' Advil Liqui-Gels. Zydis tablets are used in versions of drugs like Schering-Plough's allergy drug Claritin (loratadine) and Eli Lilly's anti-psychotic Zyprexa (olanzapine). Over 100 commercialized products use the Microsponge technology, including Ortho Dermatological's Retin-A Micro (tretinoin gel) for acne.
Retail drug customers probably won't see an immediate effect from Cardinal's recent factory purchase, Fenton said, but the transaction "certainly makes Cardinal a better upstream partner" with drug makers.