Combination products raise manufacturing challenges: new fixed-dose combination drugs aim to enhance safety and efficacy, while regulators clear a path for more drug-device combination products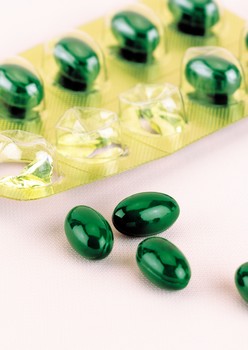 Combination medical products are hot and becoming hotter. In January, the Food and Drug Administration made headlines by quickly approving a fixed-dose-combination (FDC) treatment for AIDS under a new policy that allows its use in developing nations. Pharmaceutical manufacturers also are building commercial markets at home by developing FDCs offering clinical benefits and/or reduced risk while also improving patient compliance and extending the life cycle of established therapies.
A related FDA initiative clarifies regulatory policies for products that combine drugs, biologics, and medical devices and thus are regulated by multiple agency centers. FDA's Office of Combination Products (OCP) is crafting rules and guidances to govern which FDA center will lead the regulation of new combinations and what manufacturing and compliance policies will apply. The process involves clarifying manufacturing standards, postapproval changes, user-fee requirements, and a host of other issues.
FDA is encouraging innovative product development by modifying preclinical and clinical testing requirements and clarifying manufacturing standards for new combinations. Pharma companies regard combination drugs as a way to address multiple health needs and to simplify treatment regimens, but combination products often require innovative approaches to formulation, manufacturing, and packaging. Health plans and insurers appear receptive to paying a premium for products that offer less risk and more convenience, but manufacturers have to document long-term benefits in terms of savings and enhanced health to gain payor acceptance.
Single pill popularity
Recent FDA approval of several high-profile combination drugs is drawing increased attention to opportunities in this area. Last year, Pfizer introduced Caduet, a drug combining Norvasc (amlodipine besylate) for high blood pressure and Lipitor (atrovastatin calcium) for high cholesterol. Extensive previous patient use of the drugs separately and in combination with no ill effects permitted use of existing preclinical studies to support the combination product's regulatory filing.
AIDS combination therapies have gained the most notice. In August 2004, FDA approved two combination antiretrovirals for use in the United States as well as in the developing world. The manufacturers had begun testing these products before FDA published a draft guidance in May that not only describes a streamlined process for developing and gaining agency approval of combination AIDS drugs intended only for third-world distribution, but also describes manufacturing approaches that apply to all combination products (see sidebar, "FDA approves AIDS combination drug for overseas use."). GlaxoSmithKline's Epzicom combines 600 mg of Ziagen (abacavir) and 300 mg of Epivir (lamivudine). Because the two component drugs were already on the market, FDA approval was based on a well-controlled clinical study showing that using abacavir only once a day, when taken with lamivudine and another antiretroviral, had a similar antiretroviral effect as its previous twice-daily dosage.
FDA also approved Gilead Sciences' MDS treatment Truvada after only a four-month review. The product combines 300 mg of Viread (tenofovir) and 200 mg of Emtriva (emtricitabine) into a once-daily dose. Speedy development of a stable formulation and a robust product process was facilitated by the fact that both individual products used a common wet granulation process, reported Reza Oliyai of Gilead at a January 2005 conference about "The Single Pill Solution" sponsored by Pharmaceutical Education Associates. Gilead had to conduct bioequivalence studies to demonstrate therapeutic equivalence between the combination drug and the individual products but benefited from reduced clinical testing requirements. Building on this effort, in December Gilead and Bristol-Myers Squibb announced plans to develop an a fixed-dose combination drug of Truvada and BMS' Sustiva (efavirenz) to create a more potent once-daily AIDS treatment.
New life for innovator products
Although FDCs are particularly suitable for providing less costly and simpler treatment regimens for AIDS, malaria, and other diseases plaguing the third world, manufacturers are enthusiastic about moving in this direction in the United States and other established markets as part of product life cycle management. A successful drug facing patent expiration may gain new life through transformation into a combination product. The new formulation may enhance patient compliance not just through simplified treatment regimens but also by reducing toxicity and side effects or boosting drug bioavailability and increasing efficacy. Manufacturers are looking particularly at treatments for asthma, diabetes, hypertension, and infectious diseases as prime opportunities for developing more-effective combination products.
Combination drug products have been around for decades but until recently were saddled with a negative image in the medical community. In the past, physicians objected to combination pills for limiting their ability to prescribe specific doses and therapeutic combinations to fit individual patients. With drugs now playing a much greater role in patient care, and drug costs and safety issues high in the public eye, physicians are beginning to accept FDCs as products that may offer advantages in terms of compliance and reduced safety concerns. Combination products may curb prescribing errors by physicians and dispensing mistakes by pharmacists and healthcare professionals. Distribution and storage also may be easier with one product.
The dominance of managed care in today's healthcare system, moreover, is making physicians more receptive to practice standards for treating certain conditions; if a combination medicine gains acceptance as a preferred treatment for a specific disease or condition, then the medical community is more likely to accept that approach.
On the down side, the shift to combination products may reduce the range of treatment options available to physicians and patients. In developing a combination product, manufacturers often drop less-used dosage strengths and produce a more limited range of treatments, reducing prescribing choices.
Manufacturing challenges
The main obstacle to FDC development usually involves product formulation and manufacturing issues. The process has to ensure that the mixing of separate active ingredients does not raise new drug-drug interaction issues or compromise product stability or dissolution rates. All active ingredients and excipients of the two products must be compatible; solubility could be affected by combining ingredients with different pH levels, which could alter absorption rates. New combinations also could lead to product discoloration. The combined product's degradation rate must be tested to ensure that the product ~11 remain stable during a practical shelf life.
Innovative combination formulations also require new analytical procedures to accurately assess product strength, uniformity, quality, and purity. When one substance in a product has a lower or higher concentration than the other, testing may be difficult. More important, in most cases manufacturers must demonstrate that in vivo interactions between active ingredients and excipients do not alter a product's pharmacokinetic profile.
When formulating a single pill from incompatible ingredients is too difficult, a manufacturer may opt to offer a combination product as individual dosage forms combined in composite packaging. The disadvantage of this approach is that the patient has to take more than one pill, increasing the possibility of error or faulty compliance. And the manufacturer has to revise packaging systems and product labeling. Some reformulation may be needed to ensure that all component medicines have similar dosing regimens and food effects; a company would not normally co-package a once-a-day pill with one that has to be taken more often.
Because a single combination pill offers considerable advantages, manufacturers are developing new methods to prevent undesirable effects from mixing incompatible ingredients:
* Layered tablets. Similar to manufacturing processes for some multivitamin tablets, manufacturers are developing double- and triple-layer tablets to minimize physical contact between active ingredients, similar to what occurs when adding aspirin to other active ingredients.
* Segregation techniques. Manufacturers are exploring new ways to coat particles of incompatible substances.
* Multicompartment capsules. These permit the combination of an insoluble active and a sustained-release tablet, among other combinations, but may raise stability problems.