New systems for counterfeit protection and quality control: counterfeiting prevention has joined quality control as a top concern for pharmaceutical manufacturers. Both issues received a high level of attention at the recent Interphex and Interpack trade exhibitions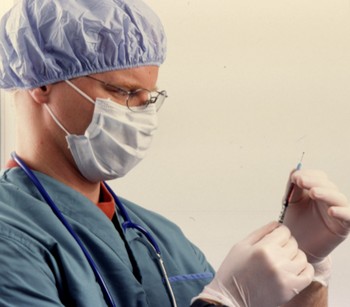 Product security and quality control were major themes of this year's Interphex trade show, held April 26-28 in New York City. A variety of interesting packaging machinery innovations were featured at the event.
Brand protection
Counterfeiting and diversion have become top concerns for pharmaceutical manufacturers as counterfeiting technology becomes more sophisticated, the incidence of fake products increases, and organized crime and terrorists turn to counterfeit goods to generate cash flow. Most experts recommend layering protective technologies by selecting a combination of overt and covert techniques. To provide track-and-trace capability, especially for Class II drugs, some drug manufacturers have begun to include radio frequency identification (RFID) tags at the item level.
Overt technologies are readily visible and include features such as holograms or color-shifting ink. Covert technologies are not visible to the naked eye and include the use of security markers, or taggants, which can be mixed with inks, coatings, or the packaging material.
One taggant solution consists of using particles half the diameter of a human hair to create a code that is revealed by a special microimaging reader and software. These taggants can be made from food-grade materials such as cellulose or gelatin and can be incorporated into the packaging in various ways, such as:
* an adhesive;
* a coating on a label or other packaging substrate; a stripe on the side of the cap;
* in combination with a desiccant.
The taggant can be customized to create a unique signature for the product. Authentication can occur on three levels, including simple presence detection with an off-the-shelf scope, pattern matching of the cell-like taggant with a camera-based system, and the removal of the taggant to confirm its identity (Invisible Security Marker, Adhesives Research, Inc., Glen Rock, PA, www.adhesivesresearch.com; Invisible Security Marker Micro-Imaging Reader, Complete Inspection Systems, Inc., Indiatlantic, FL, www.completeinspectionsystems.com).
Another taggant supplier can create an almost infinite variety of unique codes by mixing odorless, colorless taggant powder in ink or other media in quantities of less than two parts per million. This low concentration means that it is nearly impossible to find, much less reverse-engineer, the taggant. The randomly dispersed taggants create a unique fingerprint that is readable by a proprietary electromagnetic reader. The fingerprint is identified by reading a specific area on the package or label such as a logo. By using an electronic grid, the reader measures and assigns positions to 12-15 particles in the field of view using an edge detection algorithm. Then, this information is stored in 16-20-bit encrypted code thereby requiring minimal data storage. Plug-and-play software is provided, allowing brand owners to establish and maintain their own databases. The software can be standalone or a bolt-on module for an enterprise resource planning system. Readers can be simple pass--fail devices or decoders and can be disguised as an everyday object such as a cell phone or pen. The process of compounding the taggants with the drug ingredients, or applying a taggant-equipped coating to solid dosage forms, is being studied in conjunction with the US Food and Drug Administration. Such methods would provide product authentication at the pill level (Creo Traceless Security and Authentication System, Creo, Inc., Burnaby, BC, Canada, www.creo.com/traceless).
Other covert technologies include inks that are visible only when exposed to infrared or ultraviolet light and sophisticated printing techniques. One printing method conceals a message in tiny type (Microprinting, The Challenge Printing Co., Clifton, NJ, www.challengeprintingco.com). Another special printing technique creates a pattern that is only revealed when a screened key is placed over the printed area. Messages can be printed in two directions so that two different messages can be hidden (Digital Watermark, The Challenge Printing Co.).
Labeling software makes it possible to manage label data and templates while allowing the user to print and encode RFID labels destined for packaging and pallets. Compatible with label printer-applicators, an XML interface allows the program to be linked to any enterprise resource planning system that can handle XML files. Because the program is RFID capable, it can maintain product pedigree and chain-of-custody data that are generated as product moves through the supply chain. A validation protocol cuts script development time by approximately two months (ROBAR Enterprise Label Management System, Innovatum Inc., Sugar Hills, GA, www.innovatum.com).
Quality control
Vision systems continue to evolve. A compact system can support more than one smart camera for infrared or traditional imaging. A high-speed frame grabber processes images at speeds as fast as 1000 frames/s, which is quick enough to freeze an image of a moving bullet or glass breaking. The card-based system plugs into any personal computer. Applications include advanced motion tracking and synchronized data and image acquisition (PCI Express NI PCIe-1429 Frame Grabber, National Instruments, Austin, TX, www.ni. com).
Software that compares electronic files on packaging, labels, inserts, and other printed material identifies differences among files and creates a record of changes in text, fonts, style, and location. The resulting inspection report highlights and numbers differences between two files, notes document differences to the report, and can incorporate proofing comments. The software supports numerous file types including Microsoft Word, PDF, XML, SPL, text, and RTF files in any language. This feature permits drug makers to check and compare text and artwork revisions. The software is 21 CFR Part 11 compliant and includes filters to handle various fonts. (Docu-Proof C3 Copy+Content Comparator, Global Vision, Montreal, QC, Canada, www. globalvisioninc.com).
A bar code print verification tool introduced this past year now can be equipped with auxiliary heads that compensate for curved or raised surfaces by using a template that ensures the container or blister pack is positioned properly. Capable of grading multiple codes on a single label simultaneously, the system is certified to Uniform Code Council--European Article Numbering standards. A color-coded analysis pinpoints any problems. In addition to bar code verification, the system can perform optical character recognition and check for print blemishes and color registration (Integra 9500 Bar Code Quality Station with LVS Auxiliary Reader, Label Vision Systems, Inc., Peachtree City, GA, www.lvsinc.com).
For inserts, a stand-alone, vision-based reading station counts and identifies an entire box of 500 parts in a few seconds. The prototype system also can validate color coding and check whether all bar codes match (Integra 9800 Package Insert Counter, Label Vision Systems).
A low-cost, low-resolution camera-based sensor can check 3000 ppm. The camera-based system is primarily used to replace photo eyes and programmable logic control for presence--absence inspections. The system is self-triggering and records any faulty packs (Checker, Cognex Corp., Natick, MA, www.cognex.com).
A camera-based inspection cell for blow--fill--seal containers with a vertical feed and integrated strobe light provides a single-pass alternative to manual inspection. Dropping the containers from above exposes them to a full field of view, enabling an inspection that is faster and more accurate. The turnkey system changes over in less than an hour and can inspect for molding deformities such as voids, pits and holes, broken tabs and twist tops, separated cards (including split cards), wall discoloration, foreign particle inclusions, liquid fill level, and particulates in the liquid. It also can be set up for optical character verification or bar code traceability applications. Rated at 60 items/min, the cell was designed for a company that makes generic ophthalmic products (Ampuscan High-Speed Inspection System for Blow-Fill-Seal Containers, ATS Automation Tooling Systems Inc., Cambridge, ON, Canada, www. atsautomation.com).